Episodes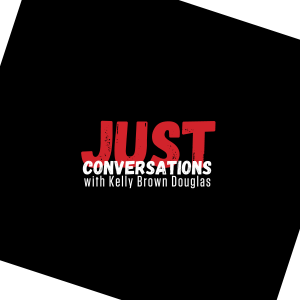 Tuesday Jul 12, 2022
Tuesday Jul 12, 2022
For our final General Convention Podcast, Dean Kelly Brown Douglas spoke with The Rt. Rev. Sean Rowe, Bishop of the Diocese of Northwestern Pennsylvania. Bishop Rowe, who also serves as parliamentarian for the House of Bishops, reflects on The General Convention, and they discuss the ways that the Episcopal Church must respond to the threat of white nationalism in our nation.
In our second interview, Dean Douglas speaks with Tim Regan from St. Paul's Place and Groundwork Kitchen. Paul's Place is a social enterprise working to strengthen individuals and families in Southwest and Groundwork Kitchen is their restaurant which has a free 12-week culinary arts program designed to train community members for careers in food service. 
If you would like to make a gift to Groundwork Kitchen, please click here.