Episodes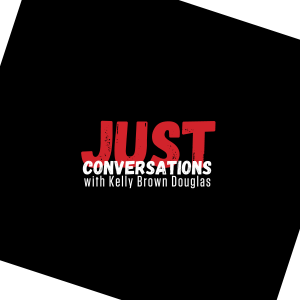 Friday Jul 08, 2022
Friday Jul 08, 2022
In today's Just Conversation at General Convention, Dean Kelly Brown Douglas is speaking with Bishop-elect of the Episcopal Diocese of Chicago, Paula E. Clark and Julie Reeder and Tori Grace from the Baltimore non-profit Youth as Resources. 
Bishop-elect Clark talks about the most pressing challenges facing our nation and church today. Julie and Tori tell us about their process of empowering young people to bring about positive changes in their community. 
If you'd like to make a donation to Youth As Resources, please click here - http://www.youthasresources.org/make-a-donation/
We will have daily episodes throughout the Episcopal Church General Convention. Please subscribe where ever you listen to podcasts.