Episodes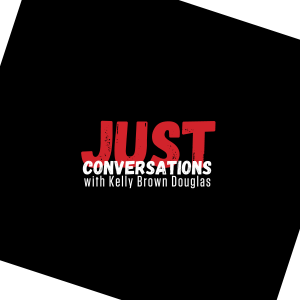 Friday Jul 01, 2022
Friday Jul 01, 2022
As the Episcopal Church heads to Baltimore for General Convention we will have new episodes of Just Conversations with Kelly Brown Douglas each morning from July 7 through July 12. In this podcast and web series, we explore the racialized inequities intrinsic to our nation and our collective responsibility to create a more just future.
Dean Douglas will speak with Church leaders about the issues being considered at GC and how we can build a more just and equitable church. But we didn't want to go to Baltimore without hearing from the people in this city. So in each episode, we will also hear from local advocates, activists, and leaders to learn more about Baltimore and hear from them what the Church should know and do in this city.
You can listen to Just Conversations wherever you listen to podcasts (Spotify, Apple, Google, Stitcher, Podbean), or find the video on the EDS at Union Facebook Page, or YouTube Account.
Learn More: https://utsnyc.edu/eds/general-convention/